War and Foreign Policy
Memorial Day from San Antonio: The Final Resting Place of Marquis J. McCants and the Death of the American Republic: From Mark Dankof's Catacomb
14 years later, Mark Dankof's Memorial Day observations in 2007 suggest new tragedies future in wider worthless Empire wars yet to be.
Iran steps up diplomacy amid border tensions between Armenia, Azerbaijan: From the Tehran Times

US regime-change agency NED admits its role in the strife in Belarus, but leaked documents also implicate the UK Foreign Office: From RT
Long-time NED chief Carl Gershman – who in September 2013, less than six months prior to the coup that shifted Kiev's political orientation, dubbed Ukraine "the biggest prize" for Washington – added that his organization was working with controversial opposition figure Svetlana Tikhanovskaya and her team "very, very closely." In all, the agency bankrolled at least 159 civil society initiatives in Belarus, costing $7,690,689, from 2016 to 2020 alone.
Who is David Barnea, New Spy Chief of Israel's Mossad?: From Sputnik International
During his time in Mossad, Barnea became a member of the Tzomet division, which is in charge of locating and recruiting agents, and spent almost all of his career there, Haaretz reports.

Demographics
In Depth: How Israel Created the European Refugee Crisis: From the National Justice Party
But the Zionist strategy entails more than simply brutally punishing Palestinians and other Arab populations that stand up to them. They also utilize an extensive network of Jewish-run NGOs and refugee resettlement agencies in the West to empty the Middle-East of potential opponents. Since the creation of the Jewish state in 1948, refugee resettlement outside its borders has always been a major strategic goal. A 2013 article from the Israeli newspaper Haaretz revealed secret archival documents showing that from the very beginning, Zionist Jews saw Europe as the destination of choice for the Arabs they had displaced. In the first half of the 1960s, the Foreign Ministry continued to examine plans to encourage the emigration of Arab refugees from the Middle East to Europe, particularly to France and Germany. One option that was considered was to find them jobs in Germany, which was then in dire need of working hands. During 1962, Israeli officials examined the possibility of finding employment for Palestinian refugee laborers in Germany, Austria and Switzerland. The initial checks done for this plan, known as "Operation Worker," and the correspondence involved, were kept completely under wraps.
Israel to expel Black Hebrew Israelites: TRT World

Man accused of hate crime attack on Asian woman in NYC told parole board he wished he could take back murdering his mom: MSN


The article doesn't mention him showing remorse for the unprovoked attach on an old oriental lady, but I guess we are supposed to be touched that he regrets HAVING MURDERED HIS OWN MOTHER. Do we live in a society?
Chicago man bites off parts of couple's ears, gouges eyes in 'horror movie' attack: report: Fox News
This is the face of white supremacy.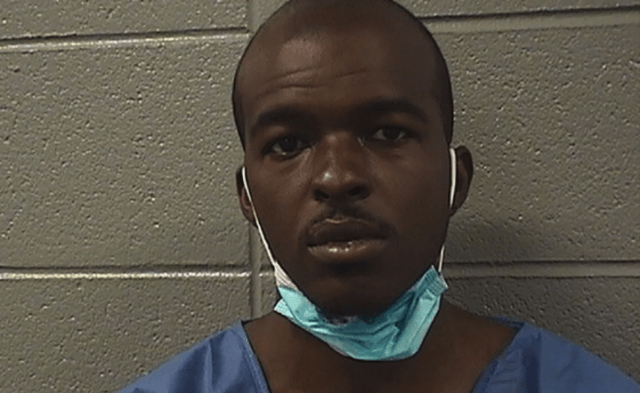 Election and Politics
The Dankof Report With ACH: June 8th, 2021 News Roadmap : From Vkontakte
Tons of the most critical stories and links for ACH and NBR on RBN Fans!
The Dankof Report With ACH;: From Vkontakte

The Roadmap: Mark Dankof joins Patrick Slattery on RBN on Friday, May 28th: 1 pm Central : From Vkontakte
Tons of news stories for the show are listed here, with potential updates up to showtime.
NRA Opposes David Chipman for ATF Director: From the NRA-ILA
Chipman is a Gun Control Extremist David Chipman's current employer, Giffords, co-founded by United States Senator Mark Kelly, filed a brief in the landmark Second Amendment case, District of Columbia v. Heller. The brief argued that, "The Second Amendment Does Not Limit the Options Available to Cities to Address the Problem of Gun Violence." Notably, Giffords argued that the District's complete ban on the possession of handguns by law-abiding Americans was constitutional. Such an interpretation would have completely eviscerated the Second Amendment. This extremist view put Giffords sharply out-of-touch with the American people. Nearly, three-quarters of Americans at the time thought the Second Amendment "guaranteed an individual right to own gun." For those who might think that Giffords has moved on from such extreme views, their law center's website still proudly notes that they filed the brief arguing "that the right to possess a firearm is not based on an individual right of self-defense, but rather related to service in a militia based on the prefatory language in the Amendment."
Other
How Texas Killed COVID : Ron Paul from Lew Rockwell

Biden State Department signals support for BLM flag to be flown at US embassies: report: From Fox News
Similar to the BLM banner, Secretary of State Anthony Blinken also previously authorized embassies to fly the LGBTQ pride flag from May 17 through the end of June in recognition of Pride Month celebrations, reversing a Trump-era policy.
EU Moves to Bar Belarusian Aircraft From Entering Bloc's Airspace Over Ryanair Landing: From Sputnik International
🤠🤠🤠🤠🤠🤠🤠 "It is noticeable that a similar incident took place in 2013, when the plane of Bolivia's then-president Evo Morales was forced by Austria to make an emergency landing at Washington's behest to search for whitleblower Edward Snowden. The latter turned out not to be on board. The White House, however, has refused to compare the two incidents." 🤠🤠🤠🤠🤠🤠🤠
"King of Kings" (1927) and the Origins of Jewish Cultural Censorship: Andrew Joyce from the Unz Review
"King of Kings" (1927) and the Origins of Jewish Cultural Censorship "In the following essay, I consider a less well-known, but equally important, instance of early Jewish cultural censorship — the ADL's battle against Cecil B. DeMille's 1927 biblical epic King of Kings. . . . The story of the ADL and King of Kings is ultimately about the contest over 'ways of seeing,' a contest that prefigured very similar reactions to Mel Gibson's The Passion of the Christ (2004), and that remains at the heart of American life almost a century later."
For more headlines, go to NationalBugle.com